#1
 A treatment set-up designed to optimize ease of use
 
#2
Integrated Diascan on-line monitoring system provides real-time measurement of treatment adequacy
#3
Theranova dialyzers allow for seamless delivery of expanded hemodialysis therapy (HDx)
 
#4
Connectivity allows easy transfer and storage if the data for traceability and quality assurance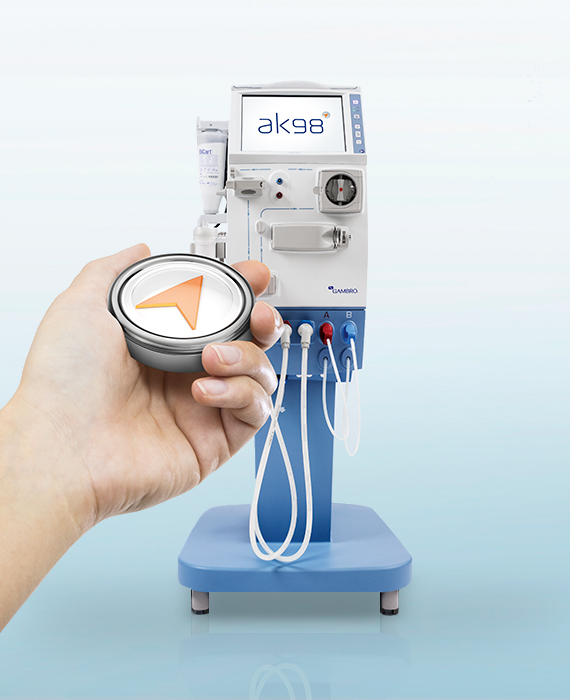 Keeping You on Your Path to Balanced Care
The AK 98 system is a key component of Baxter's kidney disease management portfolio, designed to meet the diverse needs of your patients and your clinic. When used in combination with our wide range of consumables and services, this HD system enables you to meet clinical targets while improving operational efficiency. With a user-friendly graphical interface, Diascan treatment monitoring system, IT connectivity, and onscreen treatment supervision graphs, the AK 98 is a fully integrated solution.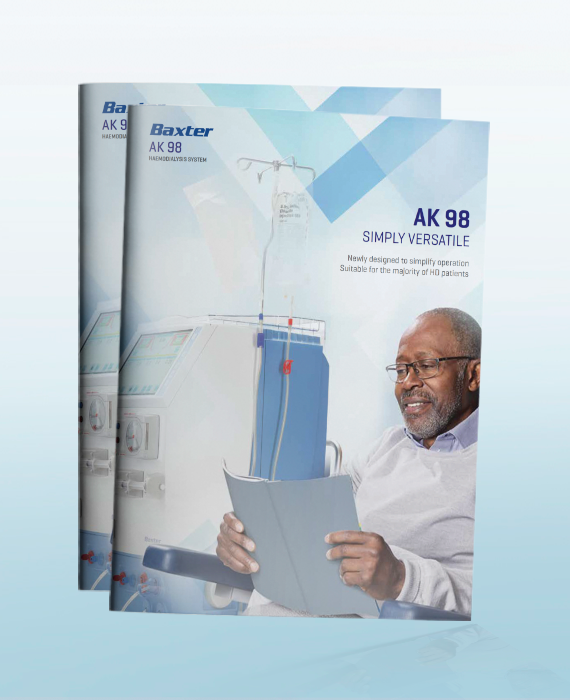 Learn More about the AK 98 System
Read more about how the AK 98 system can help you optimize your clinic's operational and labor costs in the AK 98 brochure.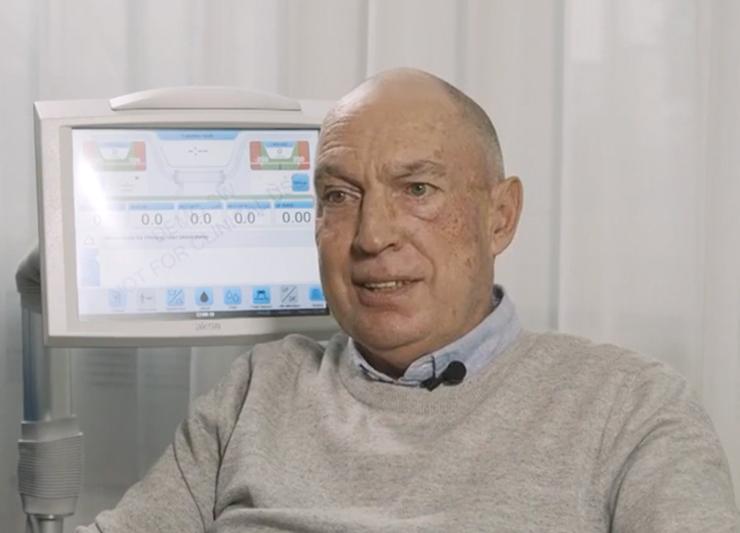 Daniel's HDx Experience
Listen to Daniel discuss how HDx therapy, enabled by Theranova and the AK98 system, has improved his home dialysis experience.
Hear the story
Important Safety Information
For safe and proper use of products mentioned herein, please refer to the appropriate Operators Manual or Instructions for Use.