Polyflux 2H/6H
Specialized for low body weight patients
Nephral ST
Features a heparin adsorptive hydrogel membrane, for a reduced use of heparin during dialysis
Evodial
Specialized for patients with a high risk of bleeding6,7
Theralite
Created for multiple myeloma patients requiring hemodialysis treatments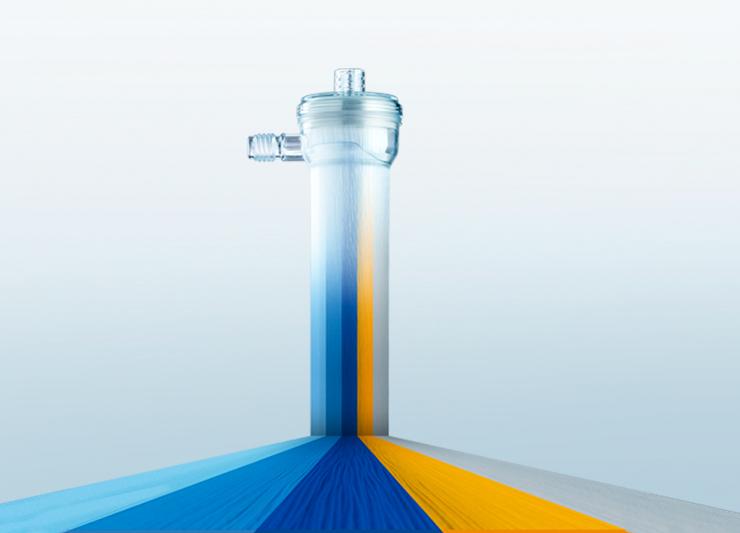 Advanced dialyzers that empower patients and healthcare providers alike
Each dialyzer features a unique membrane tailored to specific therapy and patient population needs, and benefits from Baxter's long history of expertise in performance, quality and simplicity. Baxter is committed to helping you achieve the best possible outcomes for both your at-home and in-center dialysis patients, and provides you the tools to do so. 
Download brochure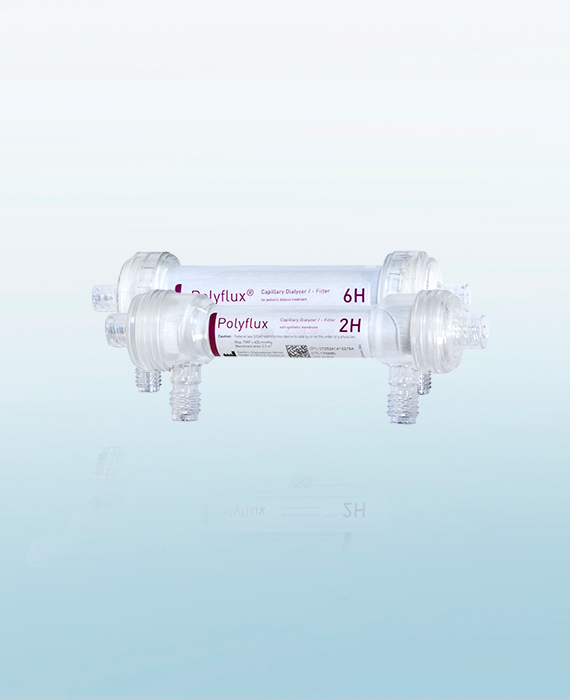 Polyflux 2H & 6H
Specialized for low body weight patients, the Polyflux 2H & 6H dialyzers feature a unique Polyamix membrane that enables high flux dialysis compatibility and performance to low body weight patients, typically children1,2,3.
For more information on what Polyflux 2H & 6H can do for your clinic, consult the Polyflux 2H & 6H datasheet.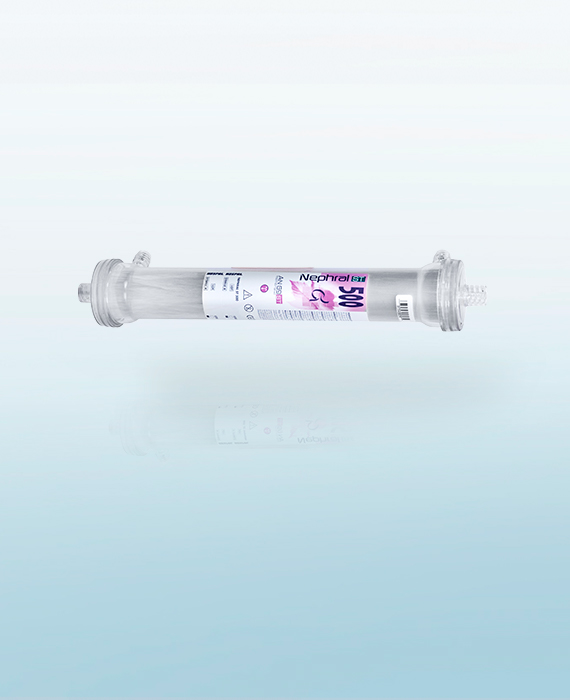 Nephral ST
The Nephral ST dialyzer series features a heparin adsorptive hydrogel membrane for reduced use of heparin during dialysis. The membrane is designed to provide effective removal of uremic toxins and inflammatory mediators4 while also reducing the systemic use of heparin. It may be an alternative for patients with hypersensitivity to conventional membranes5. 
For more information on how the Nephral ST dialyzer series can improve outcomes for your patients, consult the Nephral ST datasheet.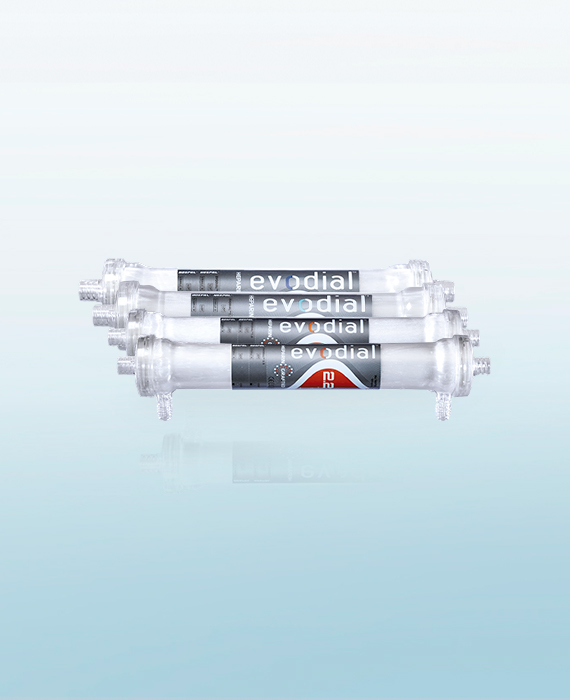 Evodial
Specialized for patients at high risk of bleeding6,7, the Evodial dialyzer series has been designed with a HeprAN heparin-grafted membrane4,8, and provides a convenient solution for patients requiring reduced or even heparin-free dialysis. 
For more information on how the Evodial dialyzer series can expand treatment options for your high bleeding risk patients, consult the Evodial dialyzer datasheet.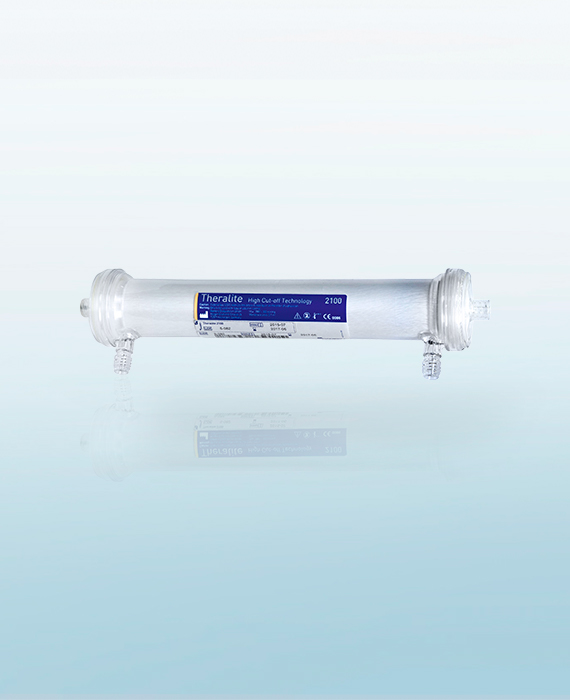 Theralite
Created for multiple myeloma patients requiring hemodialysis treatments, the Theralite's proprietary High Cut-Off (HCO) membrane targets the removal of the free light chain (FLC) proteins that are over-produced in patients with Multiple Myeloma and cause renal failure9,10. 
To learn more about what the Theralite dialyzer series can do for your multiple myeloma patients, consult the Theralite dialyzer datasheet.
Important Safety Information
For safe and proper use of products mentioned herein, please refer to the appropriate Operators Manual or Instructions for Use.