#1
Provide Expanded HD, Retain HD Simplicity.
#2
Membrane design that combines a higher permeability than regular high-flux dialyzers with effective selectivity for large proteins.1, 2
#3
Allows limited albumin removal of between 1 and 4 grams per dialysis session, and features an augmented internal filtration.3
#4
Similar retention rates of endotoxins as other dialysis membranes of the same material.4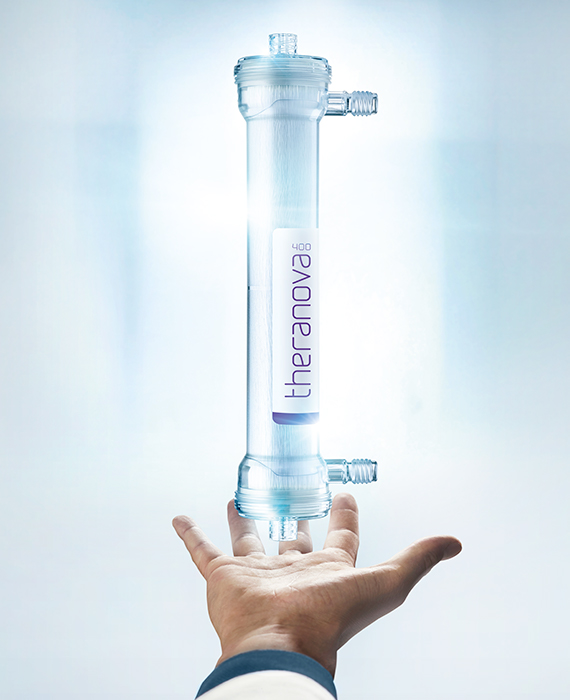 Enabling HDx, the Next Evolution in Hemodialysis
With HDx therapy, Theranova provides superior removal of large middle molecules compared with HD and HDF modalities and it does so using regular HD workflow and infrastructure.3
The Theranova* dialyzer series features an innovative membrane design that combines a higher permeability than regular high-flux dialyzers with effective selectivity for large proteins.1, 2
* Do not use Theranova dialyzers in HDF or HF mode
Provide Expanded HD
Superior removal of large middle molecules (25 kDa to <60 kDa) compared with HD and HDF modalities is delivered with Theranova, with limited albumin removal.3 Greater removal possible for large middle molecules. Applicable to all HD patients.
* Do not use Theranova dialyzers in HDF or HF mode
Retain HD Simplicity
HD infrastructure: no need for HDF capable monitors, nor specific water quality and fluid quality assurance measures.5 HDx therapy is enabled simply by the use of Theranova in HD mode.
Clinical Efficiency and Patient-Reported Outcomes
• Pre-dialysis levels of beta 2 microglobulin and kappa and lambda free light chains were reduced after 3 and 6 months with HDx therapy using the Theranova dialyzer in a multi-centric observational study of 41 HD patients.6
• Restless Leg Syndrome criteria are reduced approximately 50% after 6 months for prevalent HD patients in a large observational study by Baxter.7
A smaller before-after study found no difference in patient-reported symptom burden.8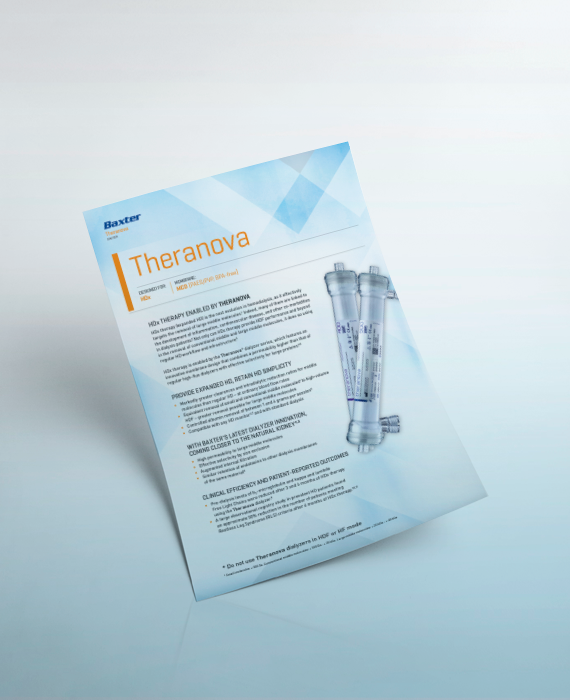 Learn More About the Theranova Dialyzer Series
Read more about how the Theranova dialyzer series contributes to Baxter's dialyzer portfolio in the Baxter Dialyzer brochure, and about Theranova dialyzer's specific functionalities on the Theranova datasheet. 
Watch How Theranova Dialyzer's Enable Superior Performance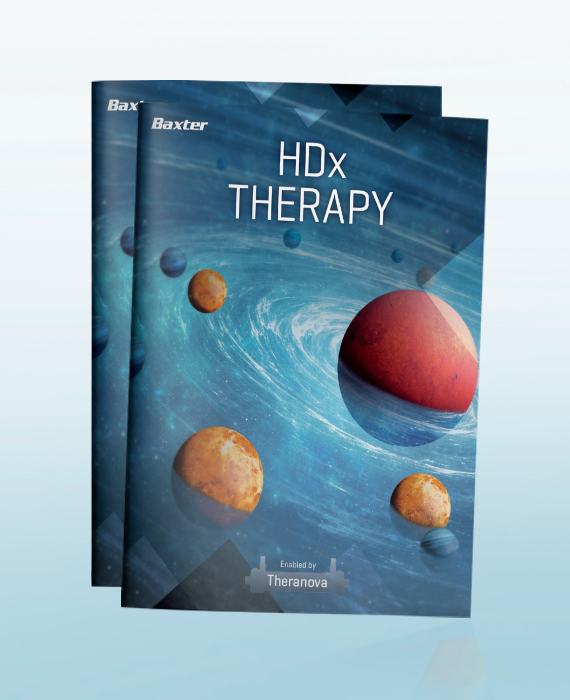 The HDx Therapy in Routine Clinical Practice
We believe every person suffering from kidney disease deserves the right therapy, at the right time, in the right clinical environment. What's more, we understand that every patient, and clinic, is different and has different needs. Because of this we offer two integrated systems intended to facilitate the delivery of the HDx therapy enabled by the Theranova dialyzer; this will give more clinics the ability to deliver improved clearance while maintaining their operational efficiency.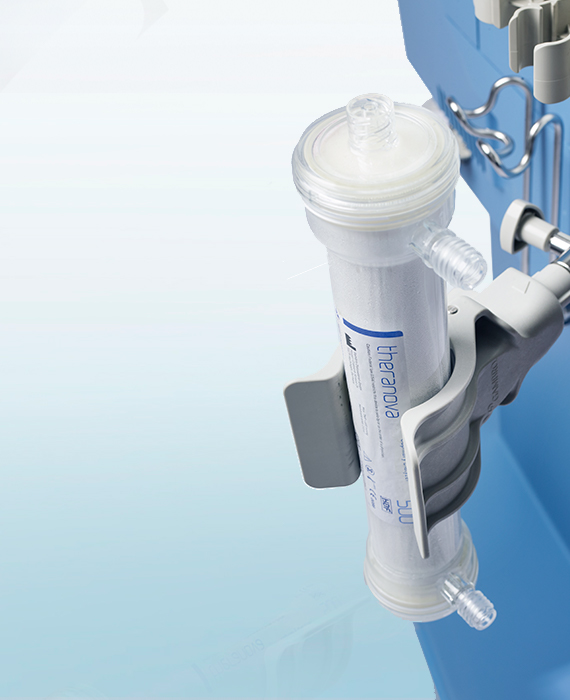 Keeping You on Your Path to Target with the AK 98 System
With the AK 98 system - specially designed to help healthcare professionals reach their clinical targets - the cost per treatment of premium HDx therapy is similar to that of conventional HD therapy, and therefore does not impact clinical efficiency.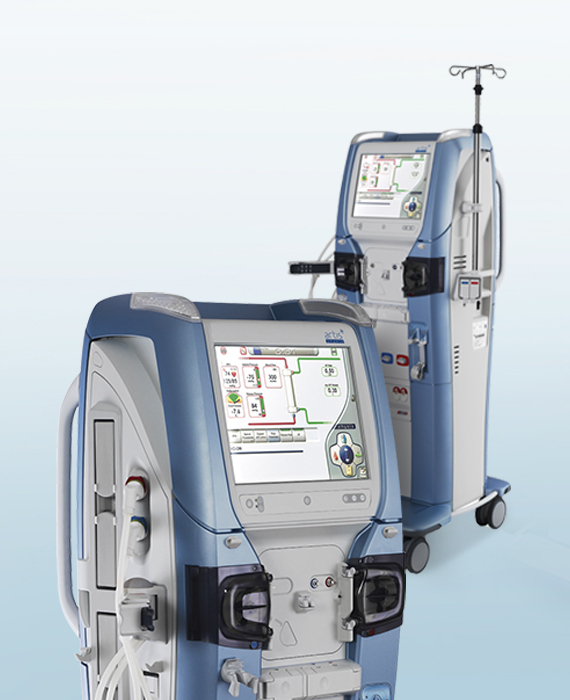 Advanced Modalities and Enhanced User Experience with the Artis Physio System
The Artis Physio system provides a wide range of treatment modalities compatible with HDx therapy. Specifically, the use of the Hemocontrol modality in HDx can help your patients overcome challenges related to Intradialytic hypotension,9, 10 potentially improving patient well-being and recovery time.11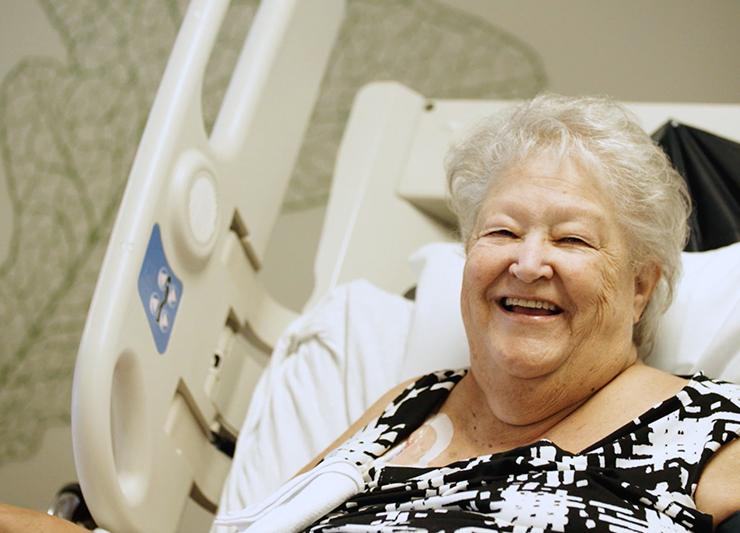 Brenda's Theranova Story
Listen to Brenda recount how HDx - enabled by Theranova – helped improve her life situation.
Read the story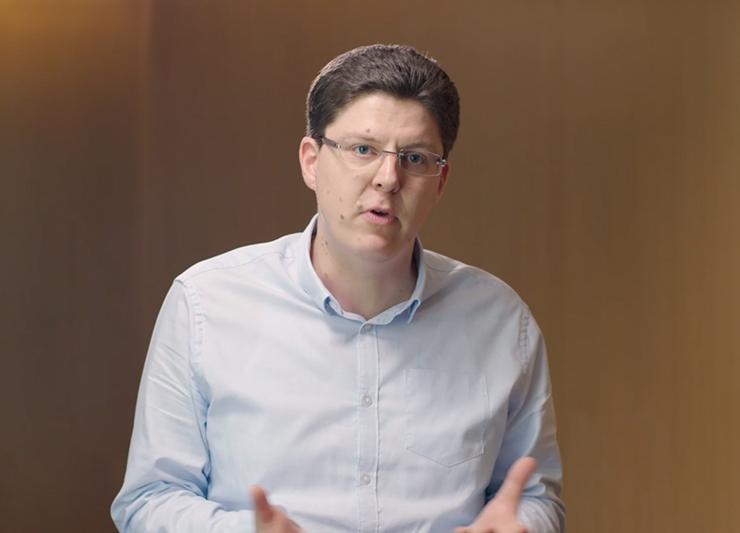 Developing a Superior Membrane
Hear Markus detail the development of the unique Theranova membrane.
See more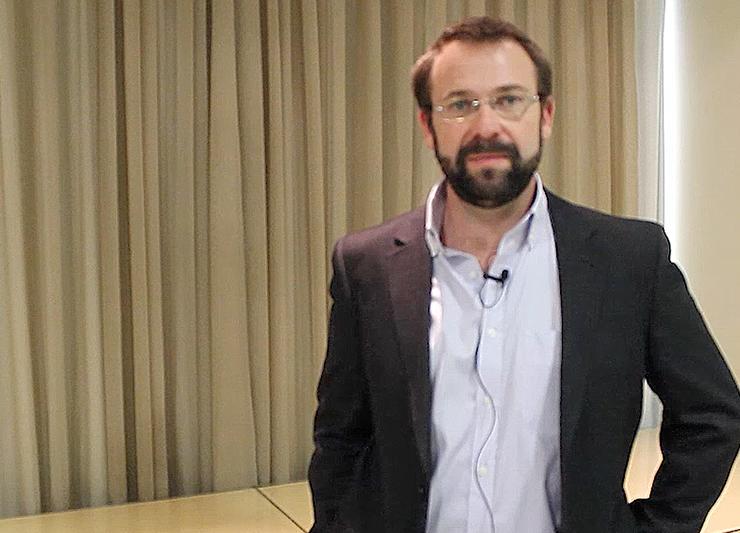 Theranova: a Game-Changer for Patients and Healthcare Providers Alike
Listen to Dr. Hutchinson discuss how HDx, enabled by Theranova, could be a major game-changer for him and his patients.
See more
Important Safety Information
For safe and proper use of products mentioned herein, please refer to the appropriate Operators Manual or Instructions for Use.