#1
The Poracton membrane (PAES/PVP, BPA-Free) provides effective permeability with minimal resistance to diffusion1,2,3
#2
Removes small and conventional middle molecules (during HD therapy) at a rate equivalent to that of a dialyzer with a 22% larger surface area4 
#3
May help manage patient risks by reducing exposure of blood, potentially reducing clotting and micro inflammation5
#4
Optimizing performance4 with safety and biocompatibility in mind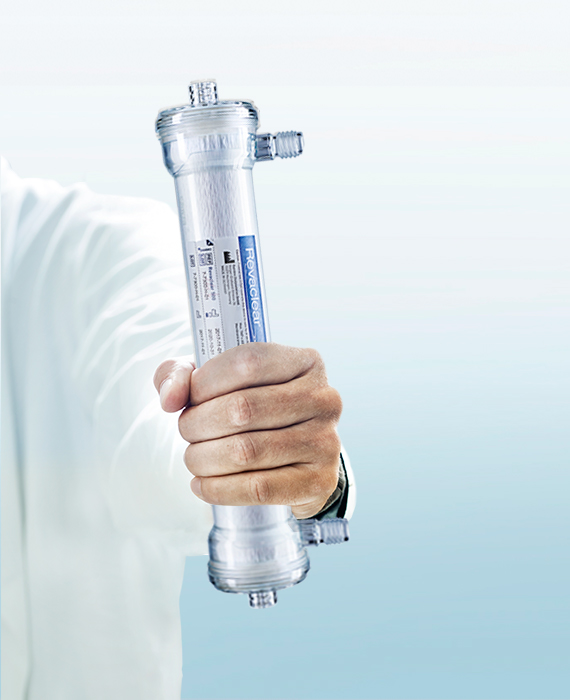 Optimizing High Flux Performance
The Revaclear dialyzer series is a range of high-efficiency, high-flux dialyzers designed to enhance safety and biocompatibility for your patients, as well as optimize clearance, with a smaller surface area6. With Poracton membrane design, the Revaclear series provides effective permeability with minimal resistance to diffusion1,2,3.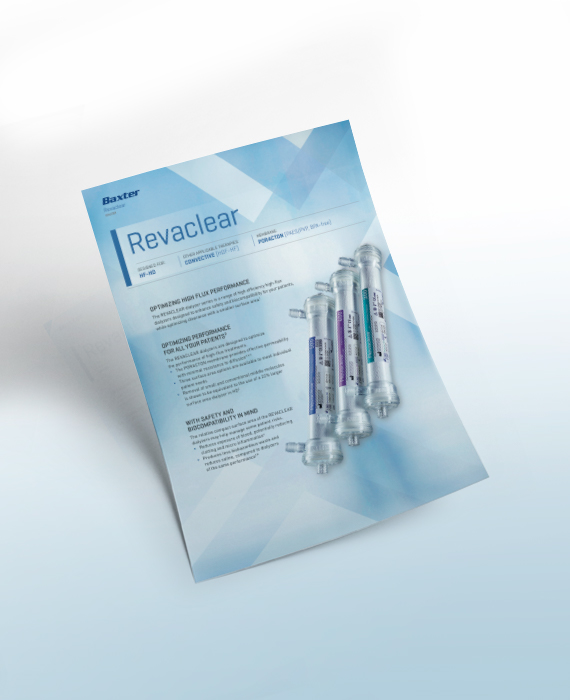 Learn More About the Revaclear Dialyzer Series
Read more about how the Revaclear series contributes to Baxter's larger dialyzer portfolio by enhancing the safety and biocompatibility of high-flux treatments for your patients.
Important Safety Information
For safe and proper use of products mentioned herein, please refer to the appropriate Operators Manual or Instructions for Use.