#1
PD, delivered the way you and your patients need
#2
The Homechoice Claria system leverages the proven performance that has made Homechoice one of the most trusted names in PD therapy.
#3
Sharesource connectivity platform facilitates on-demand access to precise patient data
#4
Benefit from delivery and inventory services, on-call technical support, and clinical training resources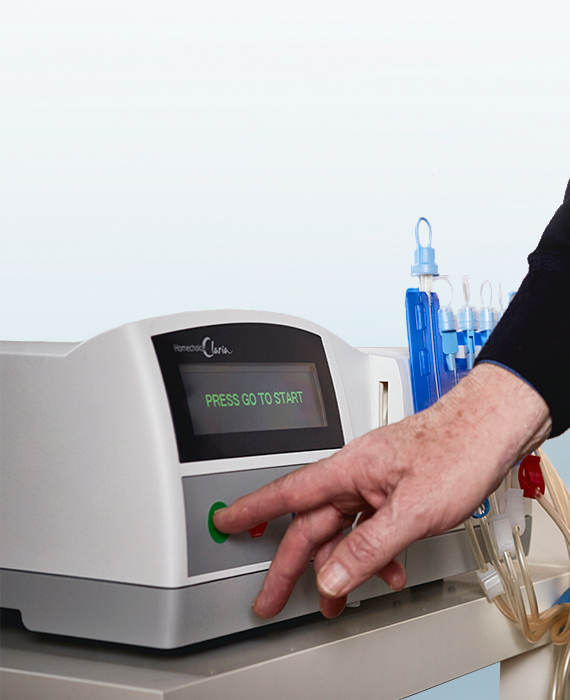 Designed to enhance APD therapy from the inside out
The Homechoice Claria system represents the next generation in Homechoice, the world's most widely prescribed APD cycler and the established market leader in 97 countries1. The Homechoice Claria APD system features the Sharesource connectivity platform, which facilitates on-demand access to precise patient data, allowing you to proactively manage patients remotely and make timely therapy decisions.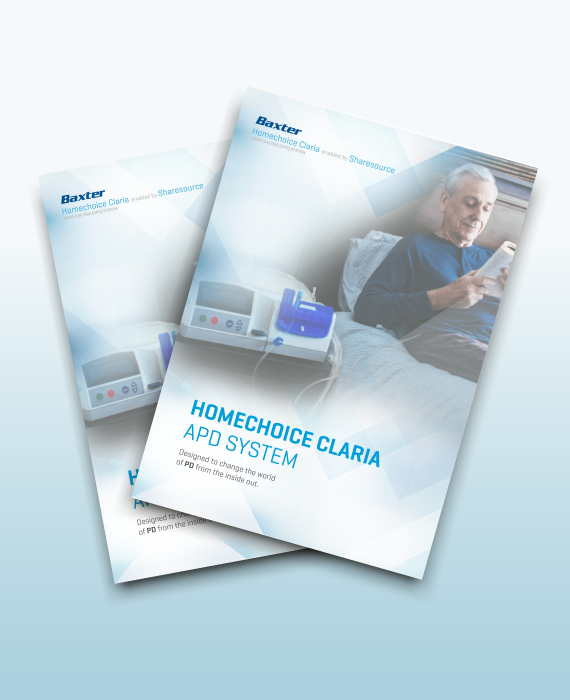 Bringing the clinic to your patients
For more information on how the Homechoice Claria system can empower your clinic, read the Homechoice Claria leaflet.
Watch how easy treating with Homechoice Claria can be: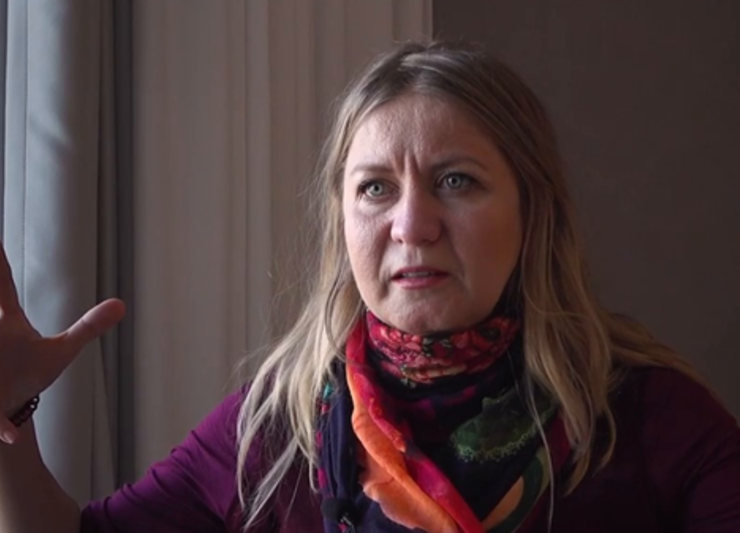 Giving a professional violin player the opportunity to live her life in two countries
After being diagnosed with kidney failure, it can be difficult to make a decision about which therapy to choose, but thanks to the right support, guidance and training a professional violin player was able to continue to live her life between two countries and do the things that mattered most to her.
See the film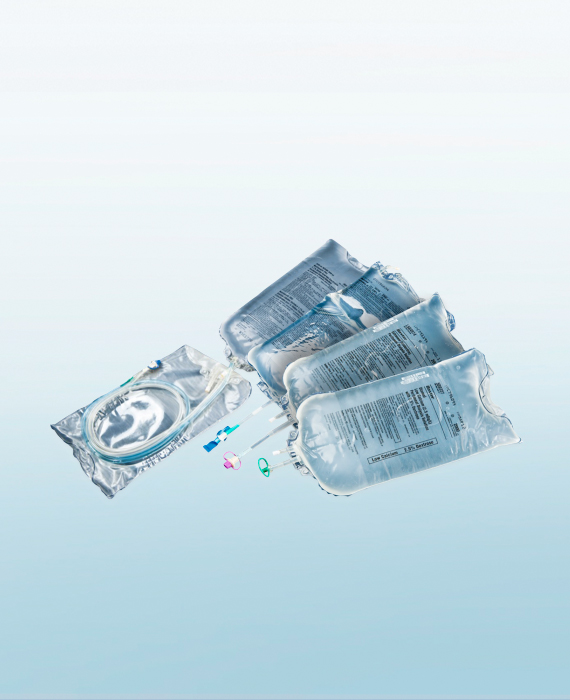 PD Solutions
Baxter offers an extensive PD solutions portfolio, enabling clinicians to help customize treatment for individual patients. Baxter has 30 years of heritage developing PD solutions that are used worldwide2.
Baxter's PD solutions are approved for use in more than 100 countries2.
Baxter provides clinicians with a range of PD solutions including physiologic pH, low-calcium, low-glucose, and glucose-free formulations, to help tailor treatments to individual patients' needs3–6.
Important Safety Information
For safe and proper use of products mentioned herein, please refer to the appropriate Operators Manual or Instructions for Use.